Flex
cages
Easily installed aluminum enclosure solution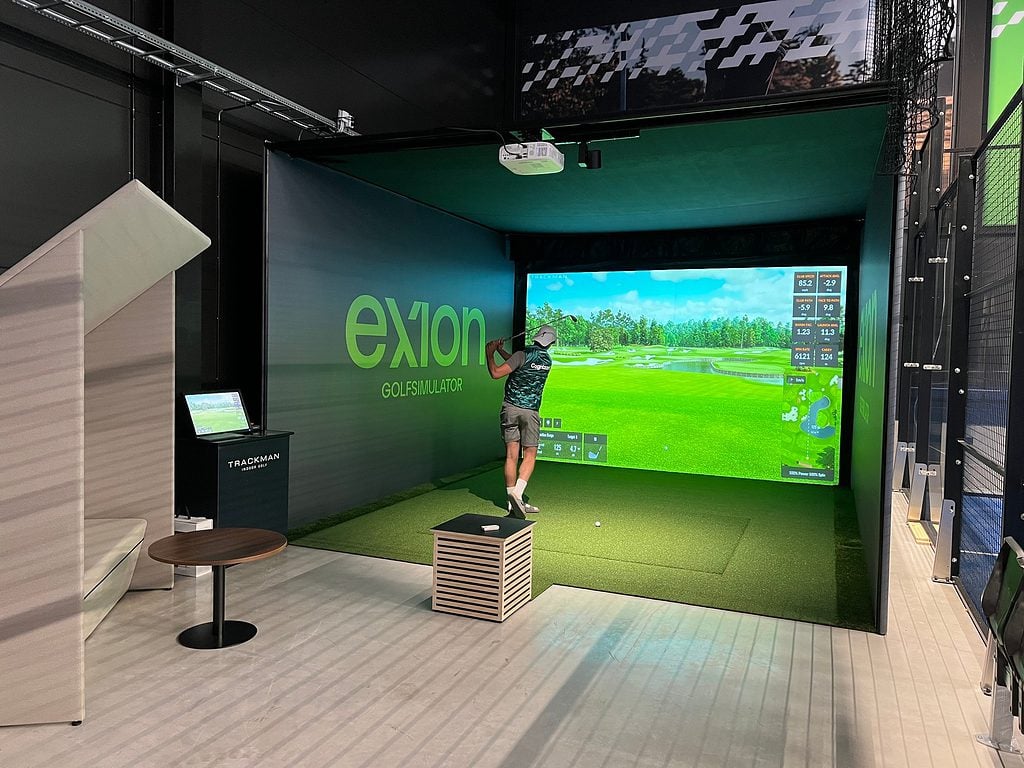 Quick

installation
The FlexCage is our aluminum enclosure solution which can be easily installed in your home, golf club or company warehouse.
The elastic fabric sides come with TrackMan branding or your own custom graphics/logos.
Our FlexCage enclosures come in two sizes:
420 x 300 x 295 and 450 x 525 x 315 cm (WxDxH)
The package includes a full inside putting grass footprint and hitting area as well as basic electronics.
Home

or office

Can be used in your home, golf club or your company warehouse
Get in
contact

with us

We will support you in all matters

from design to installation and services
Contact us today