DIY

– Do It Yourself

Fits in any room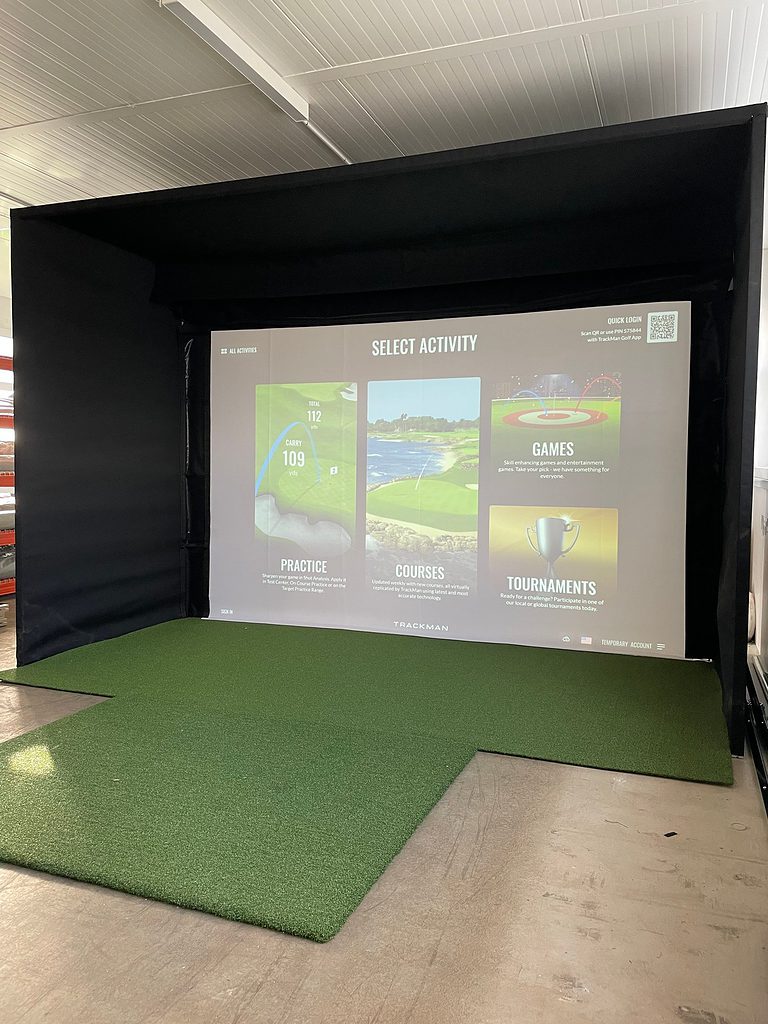 Easy SETUP WITH

High Quality
The DIY simulator enclosure was developed with the private golf customer in full focus.
The full simulator is delivered as two long boxes, a roll of grass and the soft fabrics. Everything can be shipped by courier and can easily be carried into your home.
The aluminum frame and full side + ceiling protection is produced in house to allow for the best quality and ease of use.
Assembling the frame itself will only take 1 hour for two people using our professional manual.
The DIY Simulator comes with full hitting screen setup, putting grass, hitting area and impact light above the player.
Get in
contact

with us

​We will support you in all matters

from design to installation and services
Contact us today